As I was watching
Dead Things
, I noticed an exteme similarity between the scene with Buffy and Spike on the balcony and Buffy and the Master in
Prophecy Girl
.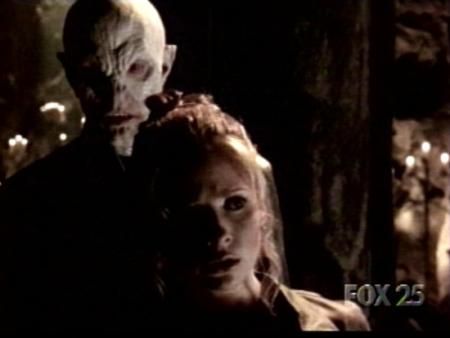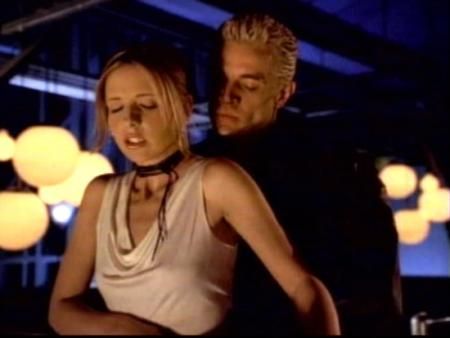 It's mostly the imagery (actor placement, Buffy in white, Master/Spike in black), but there's also something to the mood and the fact that they're both so intent on defining her (The Master:
"You still don't understand your part in all this, do you? You are not the hunter. You are the lamb."
vs. Spike:
"That's not your world. You belong in the shadows... with me."
) and proving that they're the ones in control.
Also, I don't think the Master, you know, put his hand up her skirt. Then again, I think I saw a fic once that may very well disagree.